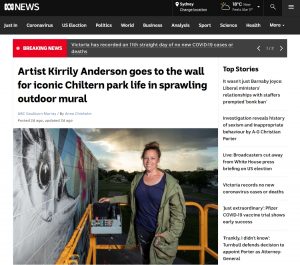 Great to see art and science attracting local (and media!) attention in NE Victoria. 
This new nature-based mural is fantastic and deserves accolades for Chiltern-based artist Kirrily Anderson.

Come and have a look, especially when we can all eventually drive again between Sydney, Canberra and Melbourne on the Hume Highway!