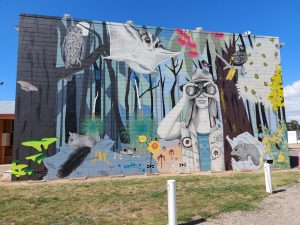 It's finished! Check out the huge mural at Chiltern (in NE Victoria) depicting the incredible diversity of plants and animals found in the surrounding national park and private lands.
Local artist Kirrily Anderson (above) won the commission to paint the mural, which includes the critically endangered Regent Honeyeater.
Stay tuned for details of the official launch of the installation.