Widespread droughts, catastrophic bushfires, floods and typhoons, topped with a global pandemic and subsequent economic downturns: the world has endured a year of challenges, both natural and arguably man-made.
These events have tested the resilience of societies and economies around the globe, and will continue to do so in 2021. In many cases, people have turned to Science for answers, guidance, and inspiration.
These events have also provided an outstanding opportunity for science communicators: science has re-discovered its public voice – and it is being heard and (in many cases) heeded.
The COVID pandemic has provided a worldwide platform for researchers of all persuasions – from medical scientists and epidemiologists to social scientists and demographers – to provide considered, credible opinions and participate fruitfully in public debate using print, broadcast and social media.
The early months of the pandemic have provided opportunities for 'snake oil merchants' to peddle their 'miracle cures' for the effects of COVID virus to wider audiences in Australia and internationally. However, subsequent reports by credentialled researchers debunked these contentions and then provided evidence for more credible alternatives supported by their peers, including possible effective vaccines for Australians.
Furthermore, studies have provided science journalists, writers, videographers, photographers, graphic designers and podcasters with fantastic material to develop factual stories and provide vital, useful and timely messages for wider audiences in engaging text, audio and visual formats.
And as nations have locked down – often more than once – credible online information and debates have provided vital connections to inform and develop critical thinking around the pandemic for people confined to their homes.
Many of these messages have been developed with and by scientists, who are now appear to be heeded by policy makers. Nowhere has this been more evident than during the recent lockdown in and surrounding the city of Melbourne. And the rest of the world is taking notice.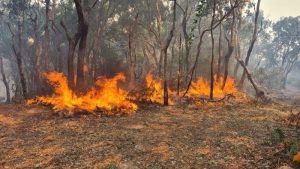 While the pandemic has provided very public instances of effective science communication, recent developments in the wake of the 2019/20 'Back Summer' fires across Australia have also highlighted the important role of communication in a changing world.
The very obvious importance of effective communication during catastrophic natural disasters has been supported by effective science communication in its aftermath. For example, reports on the deaths of endangered native fish caused by flooding rains falling on severely burnt catchments has caught international attention and raised community awareness of their plight.
Furthermore, understanding the role of Aboriginal knowledge around fire and land management across the nation has been raised. This knowledge, honed over thousands of years of experience and consideration, may provide important tools for managing our harsh landscape under the influence of a changing climate.
Finally, the 2020 Reef Live series by the Australian Broadcasting Corporation is an excellent example combining various media to highlight an important message regarding climate change and its effect on the declining health of one of the world's great natural wonders, the Great Barrier Reef.
There is more. Opportunities for science communication are growing in the coming year.
During the various lock downs as governments have reacted to surging infections, researchers have found more time to write; a flurry of articles have hit the journals. All those ideas filed carefully in bottom draws have emerged, been written up and have been submitted to journal editors.
As these articles are reviewed and published, they will provide openings for researchers and associated communicators to distil and disseminate these studies, and engage wider public in discussions around their findings.
I look to 2021with optimism. After the events over the past year, I see a buzz and a flurry around science from all disciplines, all avenues, globally.
Perhaps Arnold Schwarzenegger's classic quote from the sci-fi Terminator series aptly describes the re-birth of science in the public eye: the line 'I'm back' was delivered by a strong but battered cyborg who was defending humanity.