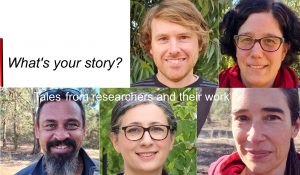 Today, the Comms Doctor launches a new series of podcasts about the stories of six researchers and some of their latest research – in their words.
What's Your Story, available on SoundCloud, aims to start conversations around research now underway that affects communities in the Murray-Darling Basin, and around Australia and the world.
In the first story, meet Damian Michael, a snake charmer who has found a long lost snake in the southern Basin, and what environmental watering means for this endangered species.
Listen to Damian's and other stories at What's Your Story?